Contraception – Future Directions – Lecture
Description
In this Healthed podcast, Dr Foran will explore current trends, recent changes and upcoming developments in contraception, including how to properly advise patients about long acting reversible contraception, new depot injections, new vaginal rings, new IUDs such as "frameless" and indomethacin-containing IUDs. New forms of oral contraceptive pill will also be covered such as those containing estetrol/drospirenone, as well as progestogen-only.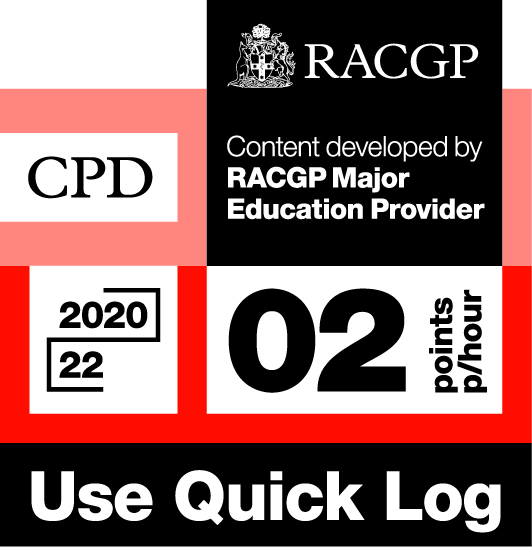 Log your own CPD by following these easy steps:
• Listen to this Healthed podcast
• Click on the Quick Log logo and follow the link to the RACGP website
• Login to your myCPD dashboard
• Click on the Quick Log function to log your points
• A 30 minute podcast earns 1 CPD point

Enjoy this content?
Each fortnight, Healthed hosts a free webcast featuring leading experts on important topics for healthcare professionals. Register for the upcoming webcast by clicking the button below.