Going Viral: Episode 113
CPD: 1 Point
Description
Going Viral: How are COVID patients managed in hospital? What do GPs need to do after they are discharged from hospital?
In this episode:
– What are the common features and criteria for admission? What kind of treatments do patients receive while in hospital?
– Post-discharge issues include dyspnea, fatigue and sometimes ongoing fevers
– What kind of support is available for GPs to better manage patients post-discharge?
Host: Dr David Lim, GP
Guest: A/Prof Ben Rogers, Infectious Disease Physician, Monash Medical Centre
Producer: Dr Ramesh Manocha, GP
Total time: 32 mins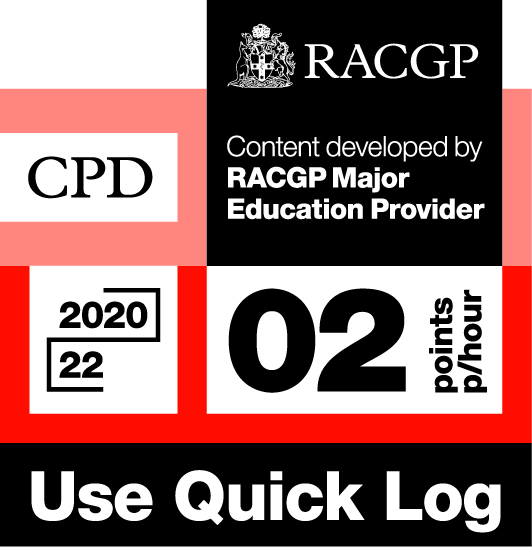 Log your own CPD by following these easy steps:
• listen to this Healthed podcast
• click on the Quick Log logo and follow the link to the RACGP website
• login to your myCPD dashboard
• click on the Quick Log function to log your points
• a 30 minute podcast earns 1 CPD point