Going Viral: Episode 176
Description
Going Viral: COVID Vaccination Update
In this episode:
– COVID-19 vaccine boosters work well against the omicron variant
– Awaiting more data before we know if a 4th jab will be needed
– COVID vaccination in children 5-11 yrs have shown a good safety record
– A third primary dose for children 5-11 yrs with immunosuppression
– Novavax was not superior to mRNA vaccines as a booster so patients should not be waiting for it
– You can have both flu and COVID shots at the same time
Host: Dr David Lim, GP and Medical Educator
Total time: 28 mins
Guest: A/Prof Nicholas Wood, Staff Specialist General Paediatrician; Associate Director, National Centre for Immunisation Research and Surveillance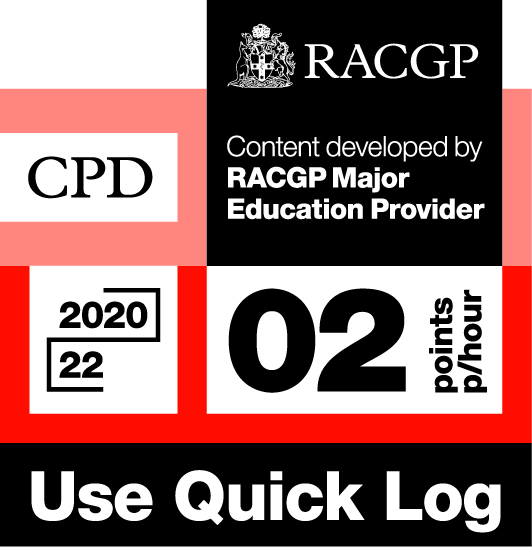 Log your own CPD by following these easy steps:
– Listen to 30 minutes of Healthed podcasts
– Click on the Quick Log logo and follow the link to the RACGP website
– Log in to your myCPD dashboard
– Click on the Quick Log function to log your points
– A 30 minute podcast earns 1 CPD point
Enjoy this content?
Each fortnight, Healthed hosts a free webcast featuring leading experts on important topics for healthcare professionals. Register for the upcoming webcast by clicking the button below.