Iron Deficiency in Chronic Disease Is Often Missed – Case Studies – Lecture CPD 1 Point
Description
In this Healthed lecture, Dr Patrick Coleman, will cover a series of case studies which demonstrate the impact of iron deficiency anaemia among a number of chronic disease patients and illustrates the signs, symptoms and importance of early detection and treatment.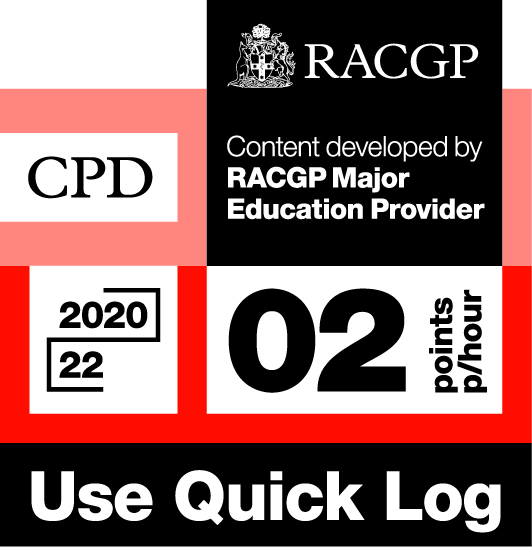 Log your own CPD by following these easy steps:
• Listen to this Healthed podcast
• Click on the Quick Log logo and follow the link to the RACGP website
• Login to your myCPD dashboard
• Click on the Quick Log function to log your points
• A 30 minute podcast earns 1 CPD point



Enjoy this content?
Each fortnight, Healthed hosts a free webcast featuring leading experts on important topics for healthcare professionals. Register for the upcoming webcast by clicking the button below.