Women's and Children's Health Update: Coercive design and gaming addiction
Description
In this episode:

– How game and social media designers manipulate the interface between site and user to promote engagement
– The factors that increase the risk for gaming dependency in children
– When an interest in gaming becomes a problem
– Working with those with a gaming dependency to help them overcome it
Host: Dr Terri Foran, Sexual Health Physician; Conjoint Senior Lecturer, School of Women's and Children's Health, UNSW
Guest: James Driver, Psychotherapist; Black Dog Psychotherapy, registered with the Psychotherapists Board of Aotearoa New Zealand (PBANZ), member of the New Zealand Association of Psychotherapists (NZAP), Founder of NetAddiction NZ
Total time: 17 mins

Recommended Resources:
– Net Addiction
– Tristan Harris TED talk – 17 mins
– The Social Dilemma Documentary on You Tube – 1 hr, 33 mins
– Google Ramin Shokrizade for more information on game design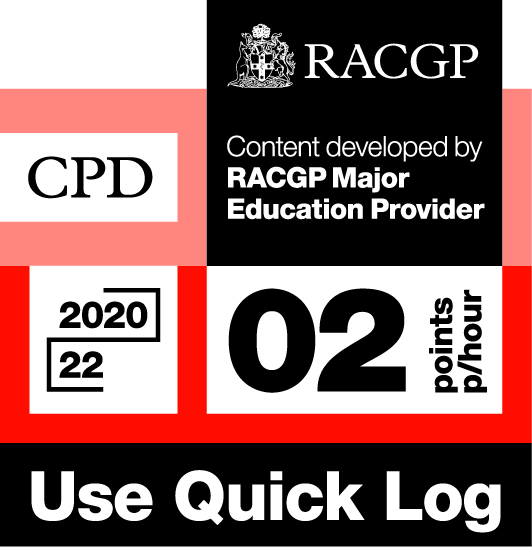 Log your own CPD by following these easy steps:
– Listen to 30 minutes of Healthed podcasts
– Click on the Quick Log logo and follow the link to the RACGP website
– Log in to your myCPD dashboard
– Click on the Quick Log function to log your points
– A 30 minute podcast earns 1 CPD point
Enjoy this content?
Each fortnight, Healthed hosts a free webcast featuring leading experts on important topics for healthcare professionals. Register for the upcoming webcast by clicking the button below.