Women's and Children's Health Update: Contraception post-pregnancy termination
Description
In this episode:
– Patient-centred contraceptive counselling
– When to safely commence various contraceptive methods after surgical abortion
– When to safely commence various contraceptive methods after medical abortion
– How to distinguish abortion complications from contraceptive side-effect
– What to do at a post-abortion check
Host: Dr Terri Foran, Sexual Health Physician; Conjoint Senior Lecturer, School of Women's and Children's Health, UNSW
Total time: 19 mins
Guest: Dr Clare Boerma, General Practitioner
Recommended resources:
– Australian Therapeutic Guidelines Put 'abortion' into the search function for 27 evidence-based guidelines on medical/surgical abortion and on the contraceptive options available to women following abortion
– Family Planning New South Wales
– United Kingdom Faculty of Sexual and Reproductive Healthcare This site has a wealth of information on both contraception and abortion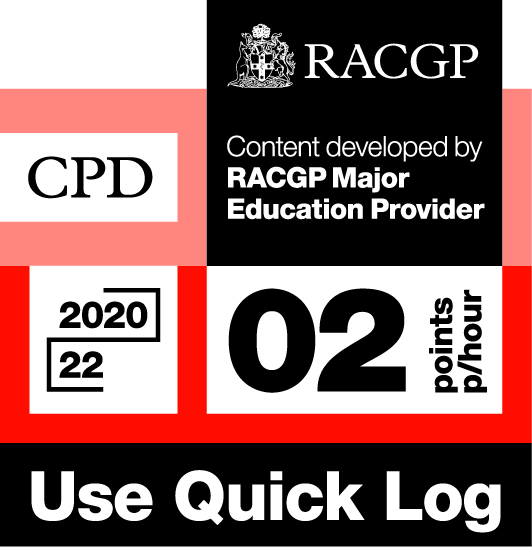 Log your own CPD by following these easy steps:
– Listen to 30 minutes of Healthed podcasts
– Click on the Quick Log logo and follow the link to the RACGP website
– Log in to your myCPD dashboard
– Click on the Quick Log function to log your points
– A 30 minute podcast earns 1 CPD point
Enjoy this content?
Each fortnight, Healthed hosts a free webcast featuring leading experts on important topics for healthcare professionals. Register for the upcoming webcast by clicking the button below.