Women's and Children's Health Update: Domestic violence during lockdown
Description
In this episode:
– Domestic violence is a large range from verbal abuse, financial control, coercive control to physical and sexual abuse
– Coercive control is difficult to legislate against and is widely underestimated
– Lockdown has trapped many victims with their perpetrators
Host: Dr vivienne Miller, GP and medical educator
Total time: 19 mins
Guest: A/Prof Elspeth McInnes AM, Associate Professor of Sociology in Education; Chair Human Research Ethics Committee, University of South Australia | UniSA Education Futures; Member, Centre for Research in Educational and Social Inclusion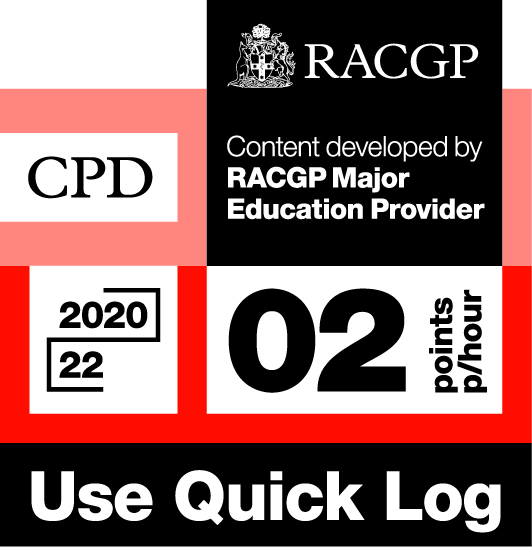 Log your own CPD by following these easy steps:
– Listen to 30 minutes of Healthed podcasts
– Click on the Quick Log logo and follow the link to the RACGP website
– Log in to your myCPD dashboard
– Click on the Quick Log function to log your points
– A 30 minute podcast earns 1 CPD point
Enjoy this content?
Each fortnight, Healthed hosts a free webcast featuring leading experts on important topics for healthcare professionals. Register for the upcoming webcast by clicking the button below.