Women's and Children's Health Update: Enuresis – What you need to know
Description
In this episode:
– Enuresis extending from childhood to early adulthood is commonly permanent
– Eneuresis in adults is rarely due to emotional issues but is actually a neurodevelopmental issue
– Bladder capacity, medications and fluid volume are most important in assessing enuresis in adults
Host: Dr Vivienne Miller, GP and Medical Editor
Total time: 18 mins
Guest: A/Prof Patrina Caldwell, Academic Paediatrician; Senior Staff Specialist, Westmead Children's Hospital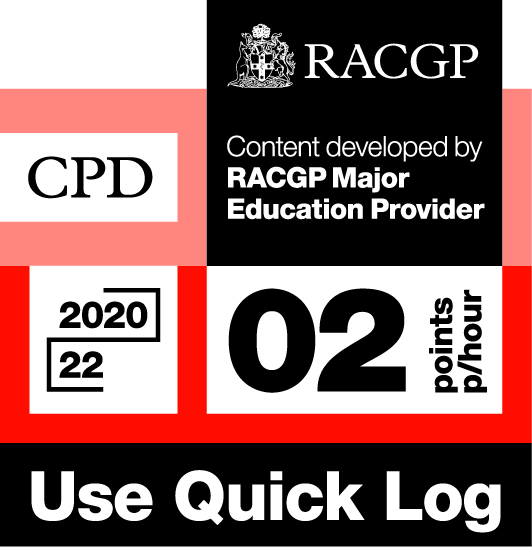 Log your own CPD by following these easy steps:
– Listen to 30 minutes of Healthed podcasts
– Click on the Quick Log logo and follow the link to the RACGP website
– Log in to your myCPD dashboard
– Click on the Quick Log function to log your points
– A 30 minute podcast earns 1 CPD point
Enjoy this content?
Each fortnight, Healthed hosts a free webcast featuring leading experts on important topics for healthcare professionals. Register for the upcoming webcast by clicking the button below.