Women's and Children's Health Update: Prevention of meningococcal disease & meningitis in children: Conversations with parents
Description
In this episode:

– The incidence of meningococcal disease in Australia
– The 'at-risk' groups for meningococcal disease in Australia
– The standard recommended meningococcal vaccination program
– The benefits of adding non-subsidised meningococcal B vaccine to the routine quadrivalent meningococcal vaccination schedule
Host: Dr Terri Foran, Sexual Health Physician; Conjoint Senior Lecturer, School of Women's and Children's Health, UNSW
Guest: A/Prof Peter Richmond, Consultant Paediatric Immunologist & Paediatrician; Perth Children's Hospital; Head of the Vaccine Trials Group, Wesfarmers Centre of Vaccines and Infectious Diseases; Director of the Child Health Research Network, Child and Adolescent Health Service
Total time: 17 mins

Recommended Resources:
– Australian Immunisation Handbook
– Meningitis Centre Australia
– UK data on Meningococcus B vaccination in infants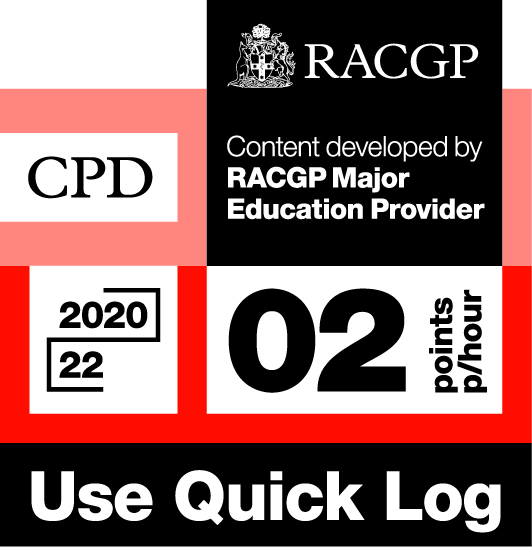 Log your own CPD by following these easy steps:
– Listen to 30 minutes of Healthed podcasts
– Click on the Quick Log logo and follow the link to the RACGP website
– Log in to your myCPD dashboard
– Click on the Quick Log function to log your points
– A 30 minute podcast earns 1 CPD point
This educational activity was developed by Healthed at the request of and with funding from GSK.

Enjoy this content?
Each fortnight, Healthed hosts a free webcast featuring leading experts on important topics for healthcare professionals. Register for the upcoming webcast by clicking the button below.