Women's and Children's Health Update: Women at high risk of ovarian cancer
Description
In this episode:

– Women who may be at higher risk of ovarian cancer and how we manage them
– The role of genetic testing in ovarian cancer
– The protective effect of the combined oral contraceptive pill with regard to ovarian cancer risk
Host: Dr Terri Foran, Sexual Health Physician; Conjoint Senior Lecturer, School of Women's and Children's Health, UNSW
Guest: Dr Geraldine Goss, Medical Oncologist; Secretary of the Ovarian Cancer Research Foundation
Total time: 10 mins

Recommended Resources:
– Ovarian Cancer Research Foundation
– Ovarian Cancer Australia
– Counterpart
– Cancer Council of Australia
– Royal Hospital for Women – Ovarian Cancer Factsheets
– eviQ – a free resource of evidence-based, consensus driven cancer treatment protocols and information for use at the point of care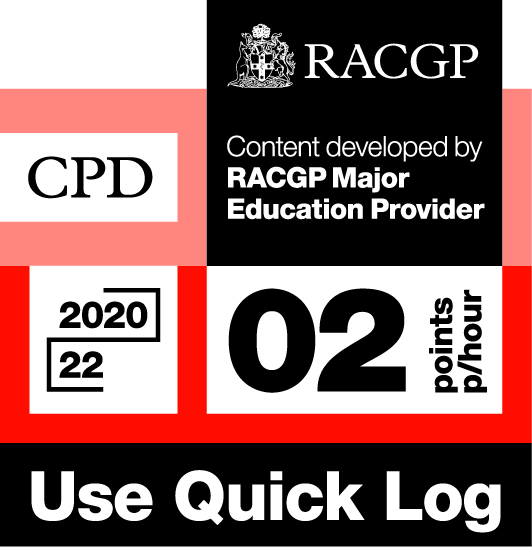 Log your own CPD by following these easy steps:
– Listen to 30 minutes of Healthed podcasts
– Click on the Quick Log logo and follow the link to the RACGP website
– Log in to your myCPD dashboard
– Click on the Quick Log function to log your points
– A 30 minute podcast earns 1 CPD point
Enjoy this content?
Each fortnight, Healthed hosts a free webcast featuring leading experts on important topics for healthcare professionals. Register for the upcoming webcast by clicking the button below.