Shomik Sengupta
Biography
Shomik Sengupta is a consultant urologist at Eastern Health, Melbourne and Professor of Surgery at the Eastern Health Clinical School of Monash University. Shomik has a practice with a uro-oncology subspecialty interest – including open, laparoscopic and robotic cancer surgery. He completed his urological training through the Victorian Section of the Urological Society of Australia & New Zealand (USANZ) and subsequently completed a Uro-Oncology fellowship at the prestigious Mayo Clinic, USA. He has also completed a Masters in Surgery (2002) and a Doctorate in Medicine (2014) through the University of Melbourne. Shomik is a strong contributor to research and teaching. He was the Chair of the Victorian training subcommittee of USANZ from 2014 to 2016, and currently is the leader of the GU Oncology advisory group. Shomik is involved in clinical trial research through the Australian and New Zealand Urogenital & Prostate (ANZUP) cancer trials group, where he is a member of the Board and the Scientific Advisory Committee. Shomik has more than 80 original publications to date, and has been an invited speaker at a number of scientific meetings. Shomik was convenor of the ANZUP Annual Scientific Meeting in 2013 and the scientific program director for the USANZ Annual Scientific Meeting in 2017.
Resources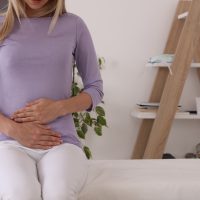 Clinical Articles
Always Investigate Haematuria
Bladder cancer affects almost 3, 000 Australians each year and causes thousands of deaths. Yet it often has ...
View more
To save resource for later, login or sign up as a Healthed member