The Clinical Takeaway: Stroke treatments and secondary stroke prevention
Description
In this episode:

– Acute treatments for stroke – thrombolysis, thrombectomy, and what does extended time window mean. Time=brain!
– Teach patients how to use the FAST message and triple zero
– Potential mobile stroke unit if in metro Melbourne and soon in Sydney, options and pathways for outside metro areas
– Investigate and manage TIAs urgently
– Tackle all the key stroke risk factors – BP, AF, antiplatelets, lipids, smoking, diabetes, lifestyle
Host: Dr David Lim, GP and Medical Educator
Total time: 18 mins
Guest: Prof Bruce Campbell, Neurologist; Head of Stroke, Royal Melbourne Hospital; Director and Chair of Clinical Council, Stroke Foundation; Professor, Department of Medicine, University of Melbourne
Recommended resources:
– Stroke Foundation
– in-language resources and videos
– Online Store – where free posters and wallet cards etc can be ordered
– Clinical Guidelines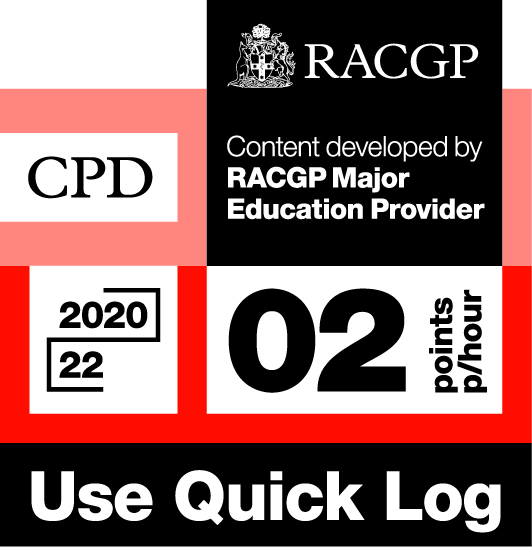 Log your own CPD by following these easy steps:
– Listen to 30 minutes of Healthed podcasts
– Click on the Quick Log logo and follow the link to the RACGP website
– Log in to your myCPD dashboard
– Click on the Quick Log function to log your points
– A 30 minute podcast earns 1 CPD point
Enjoy this content?
Each fortnight, Healthed hosts a free webcast featuring leading experts on important topics for healthcare professionals. Register for the upcoming webcast by clicking the button below.
Register for the free webcast