The Clinical Takeaway: T2D and the elderly
Description
In this episode:

– Decisions regarding glycaemic control may not be simple as there are situations where you strive for tighter control or settle for less than satisfactory control
– There is real art in treating the elderly patient and ensuring the maintenance of quality of life without introducing drug adverse reactions
– New medications do give us better choices
Host: Dr David Lim, GP and Medical Educator
Total time: 35 mins
Guest: A/Prof Michael d'Emden, Endocrinologist; Director of Diabetes and Endocrinology, Royal Brisbane and Women's Hospital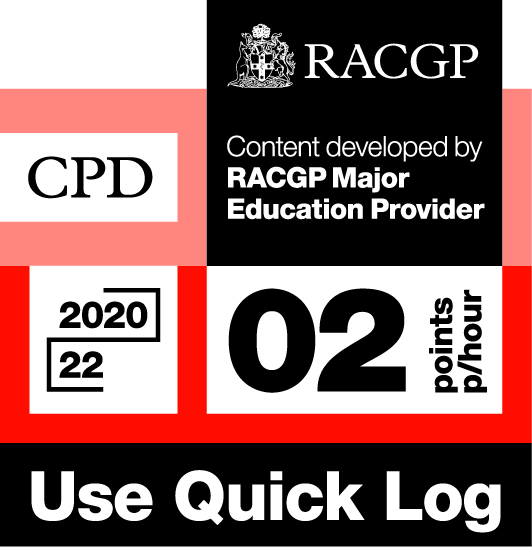 Log your own CPD by following these easy steps:
– Listen to 30 minutes of Healthed podcasts
– Click on the Quick Log logo and follow the link to the RACGP website
– Log in to your myCPD dashboard
– Click on the Quick Log function to log your points
– A 30 minute podcast earns 1 CPD point
Enjoy this content?
Each fortnight, Healthed hosts a free webcast featuring leading experts on important topics for healthcare professionals. Register for the upcoming webcast by clicking the button below.