Dr David Palmer
Biography
David graduated from the University of Otago, New Zealand in 1998. He undertook postgraduate Anatomical Pathology training in Wellington, New Zealand, qualifying FRCPA in 2005.After working as a consultant pathologist for a period with Capital and Coast District Health Board, he joined Western Diagnostic Pathology developing broad skills in surgical pathology. These areas include breast pathology, as pathologist for the breast multidisciplinary meeting, as well as dermatopathology, gastrointestinal pathology, head and neck, thoracic and lymphoma pathology. He was also involved in the Perth Breast Clinic Fine Needle Aspiration service. He became Head of Histopathology at Western Diagnostic Pathology in 2011, and joined Clinipath Pathology in 2015.
Resources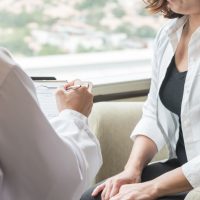 Clinical Articles
What Is Lymphocytic Oesophagitis
The importance of eosinophils and neutrophils infiltrating oesophageal squamous epithelium as markers for reflux, eosinophilic oesophagitis, and infection ...
View more
To save resource for later, login or sign up as a Healthed member