What GPs think of the prospect of a Medicare audit

It is little wonder that most Australian GPs confess to feeling anxious at the prospect of a Medicare audit.
As the result of a recent Healthed survey of over 1000 Australian GPs showed, much confusion and uncertainty exists in many areas associated with what is deemed as 'appropriate' billing of Medicare.
Take for example the Medicare rule that the patient must give explicit consent before they can be legally bulk-billed. Did you know that? If you didn't you're not alone. According to the online survey less than half of all GPs (47.92%) were aware such a rule existed.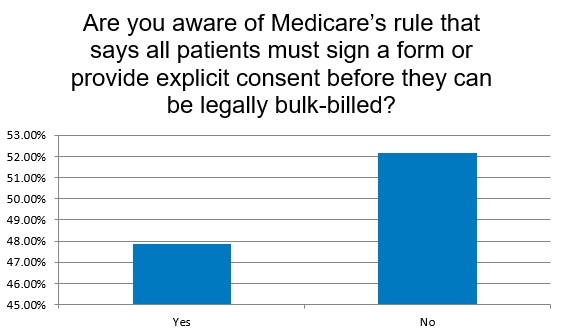 And of those who knew of this rule, there were still inconsistencies in how the term 'explicit consent' was interpreted. About one in 10 GPs (11.06%) got patients to sign a DB020 form in which the item number being billed was identified. The rest relied on a more vague sign of agreement on the part of the patient – namely verbal consent to the staff or implied consent by agreeing to the consultation.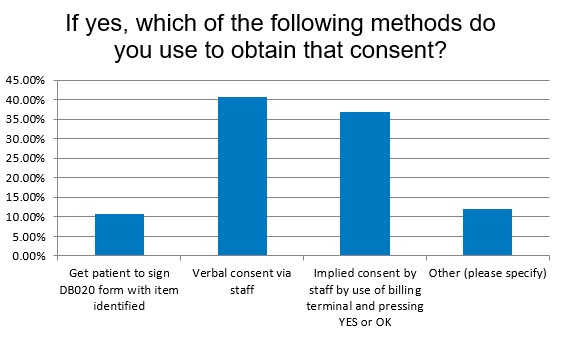 One wonders how many times 'explicit consent' is obtained with the new telehealth consultations, but in these days of electronic note taking, where the length of time a patient's file remains open is documented you would think it would be very easy to investigate if there was a discrepancy between the service being billed and the service that was delivered.
Surely checking patient consent for a consult to be bulk-billed would not be of interest to the PSR when doing an audit? You wouldn't think so, but why is such a descriptor still there – yet another example of an anxiety-provoking anomaly that so characterises the Medicare item number descriptors.
No wonder GPs feel anxious when the PSR gets in touch!