An Acne Update for GPs – Lecture
Description
In this Healthed lecture, Dr De Cruz presents what's new in the understanding, assessment and treatment of acne. This is a very common and depressing skin condition not only for adolescents but also for young adults. In addition, Dr De Cruz outlines the latest evidence-based recommendations for prescription treatment and treatment combinations, suggests effective adjunctive skincare, and gives practical indicators for when a specialist referral is warranted.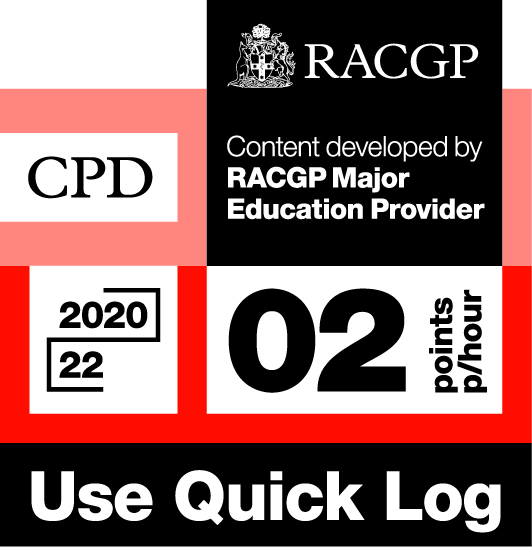 Log your own CPD by following these easy steps:
• Listen to this Healthed podcast
• Click on the Quick Log logo and follow the link to the RACGP website
• Login to your myCPD dashboard
• Click on the Quick Log function to log your points
• A 30 minute podcast earns 1 CPD point



Enjoy this content?
Each fortnight, Healthed hosts a free webcast featuring leading experts on important topics for healthcare professionals. Register for the upcoming webcast by clicking the button below.