Antidepressant Choices – Lecture
Description
In this Healthed lecture, A/Prof Ajeet Singh explained the various factors involved when selecting the therapeutic agents for a given individual. The side effect profile must also be considered and the patient should be involved in the decision making which has been emphasised in the new mood disorders guidelines.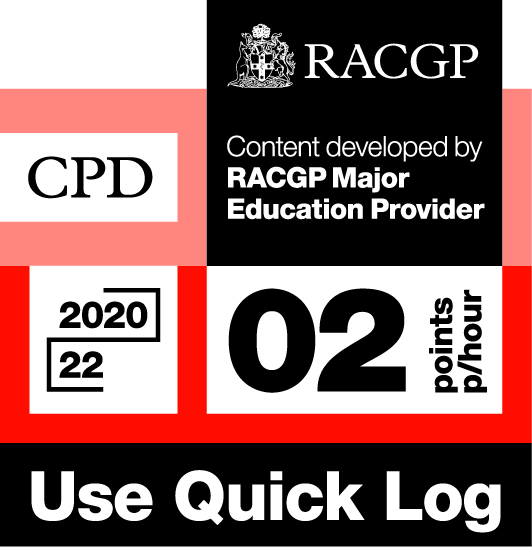 Log your own CPD by following these easy steps:
• Listen to this Healthed podcast
• Click on the Quick Log logo and follow the link to the RACGP website
• Login to your myCPD dashboard
• Click on the Quick Log function to log your points
• A 30 minute podcast earns 1 CPD point



Enjoy this content?
Each fortnight, Healthed hosts a free webcast featuring leading experts on important topics for healthcare professionals. Register for the upcoming webcast by clicking the button below.