Babies That Won't Sleep – Practical Tips for Parents – Lecture
Description
In this Healthed lecture, Cindy Davenport explains that unsettled infant behaviour is very common during the first few months after birth. Around 15–35% of parents state that their infants' sleep is a problem, with concerns typically focused on frequent night waking and/or difficulties initiating sleep. The good news is that most changes are normal and that there are many things as a GP you can do to assist your parents achieve healthy sleep habits for their babies. Cindy will provide common tips, strategies and practical ways to aid parents with their infant's sleep challenges.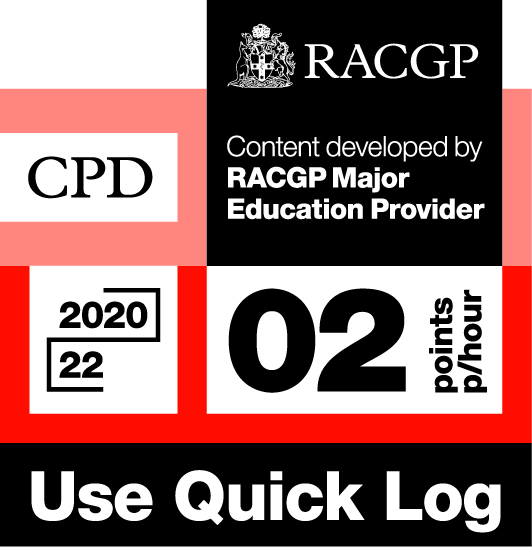 Log your own CPD by following these easy steps:
• Listen to this Healthed podcast
• Click on the Quick Log logo and follow the link to the RACGP website
• Login to your myCPD dashboard
• Click on the Quick Log function to log your points
• A 30 minute podcast earns 1 CPD point



Enjoy this content?
Each fortnight, Healthed hosts a free webcast featuring leading experts on important topics for healthcare professionals. Register for the upcoming webcast by clicking the button below.