Case Studies in Acne Treatment – Lecture
Description
In this Healthed lecture, Clinical A/Prof Kurt Gebauer presents a series of case studies with emphasis on treatments that target both the physical and psychological manifestations of the condition, to not only effectively treat this very common skin disease but also to take a holistic approach and manage the disease's psychological fall-out as well.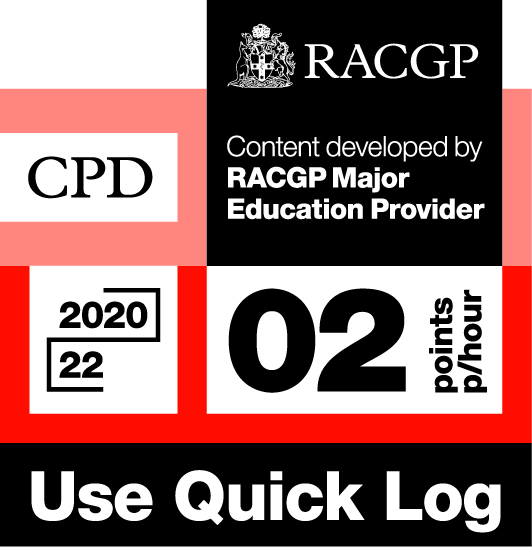 Log your own CPD by following these easy steps:
• Listen to this Healthed podcast
• Click on the Quick Log logo and follow the link to the RACGP website
• Login to your myCPD dashboard
• Click on the Quick Log function to log your points
• A 30 minute podcast earns 1 CPD point



Enjoy this content?
Each fortnight, Healthed hosts a free webcast featuring leading experts on important topics for healthcare professionals. Register for the upcoming webcast by clicking the button below.