Human Milk Oligosaccharides in Infant Formula – Practical Implications of this New Development – Lecture CPD 1 Point
Description
In this Healthed lecture, A/Prof Lemberg explains the current evidence demonstrating the multiple beneficial effects of HMOs, including antimicrobial, immune modulation, prebiotic, neurodevelopment and cognition effects. Recently, manufactured HMOs have been approved as food ingredients with fascinating implications for infant formula. This lecture will explore the potential of HMOs to make infant formula a more beneficial alternative when human breast milk is inadequate or unavailable.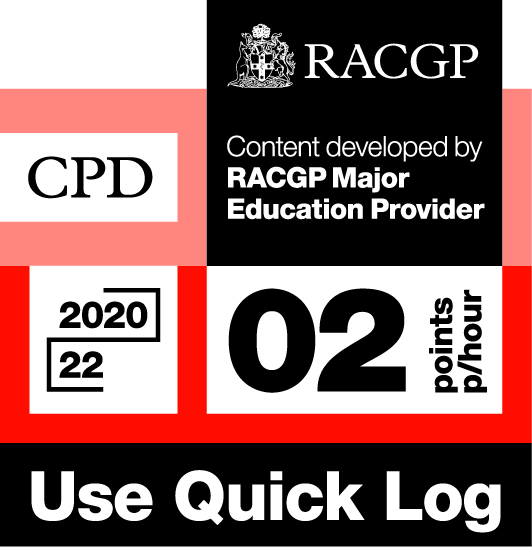 Log your own CPD by following these easy steps:
• Listen to this Healthed podcast
• Click on the Quick Log logo and follow the link to the RACGP website
• Login to your myCPD dashboard
• Click on the Quick Log function to log your points
• A 30 minute podcast earns 1 CPD point



Enjoy this content?
Each fortnight, Healthed hosts a free webcast featuring leading experts on important topics for healthcare professionals. Register for the upcoming webcast by clicking the button below.