Eating Challenges with ADHD – Lecture
Description
In this Healthed lecture, Dr Andrew Leech explains that it is common for children with ADHD to struggle with maintaining sufficient food and nutritional intake and outlines how GPs can effectively screen these children for adequate diet and appropriate nutrition. He will describe the important role that diet plays in the management of ADHD, providing evidence of its impact on the child's concentration, energy, behaviour, and ability to function at home and school.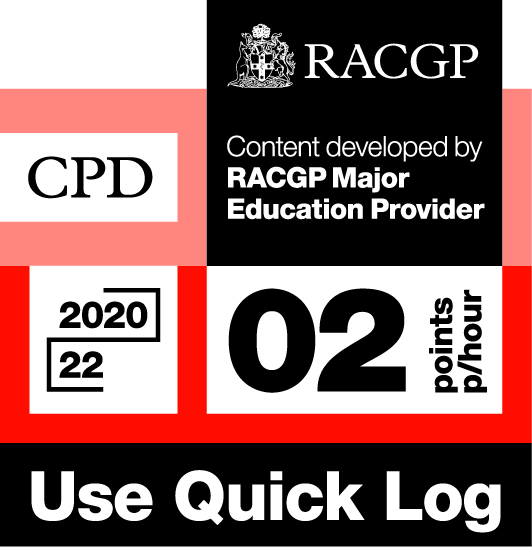 Log your own CPD by following these easy steps:
• Listen to this Healthed podcast
• Click on the Quick Log logo and follow the link to the RACGP website
• Login to your myCPD dashboard
• Click on the Quick Log function to log your points
• A 30 minute podcast earns 1 CPD point



Enjoy this content?
Each fortnight, Healthed hosts a free webcast featuring leading experts on important topics for healthcare professionals. Register for the upcoming webcast by clicking the button below.