Eating Disorders – The Role of the GP – Lecture
Description
In this Healthed lecture, A/Prof Warren Ward explains that eating disorders are increasingly common and GPs are often the first professional to see clinical warning signs and often the first professional that a patient or relative seeks help from. A/Prof Ward will provide an understanding of the causes of eating disorders, a practical guide to assessing severity and hence risk in eating disorders and thus when to refer urgently for specialist care and/or admission. Prof Ward also describes what is currently regarded as effective treatment of Eds and what the GPs role in this process is, and provides some practical advice on possibly the most challenging aspects of this issue, which is how to engage reluctant/ambivalent patients.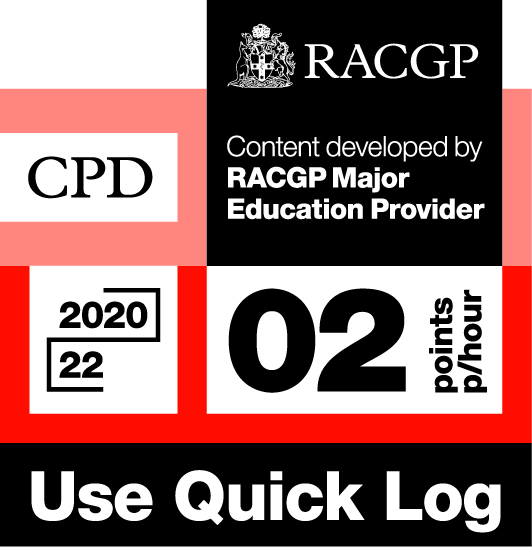 Log your own CPD by following these easy steps:
• Listen to this Healthed podcast
• Click on the Quick Log logo and follow the link to the RACGP website
• Login to your myCPD dashboard
• Click on the Quick Log function to log your points
• A 30 minute podcast earns 1 CPD point



Enjoy this content?
Each fortnight, Healthed hosts a free webcast featuring leading experts on important topics for healthcare professionals. Register for the upcoming webcast by clicking the button below.