Hypophosphataemia Associated with IV Iron Infusions – Should We Be Concerned? – Lecture CPD 1 Point
Description
In this Healthed lecture, Prof Lawrence McMahon covers iron metabolism, IV infusions, and hypophosphataemia. Clinicians should remain alert to the possibility of hypophosphatemia, particularly in those who have IV iron regularly. It appears to be more common with certain IV iron preparations. Suspect it if your post-infusion patient complains of symptoms such as weakness, bone pain, or a change in mental state. In such patients, serum phosphate should be measured and hypophosphatemia corrected. Consideration should also be given to the use of alternative IV iron products in patients who have risk factors for or a history of hypophosphatemia.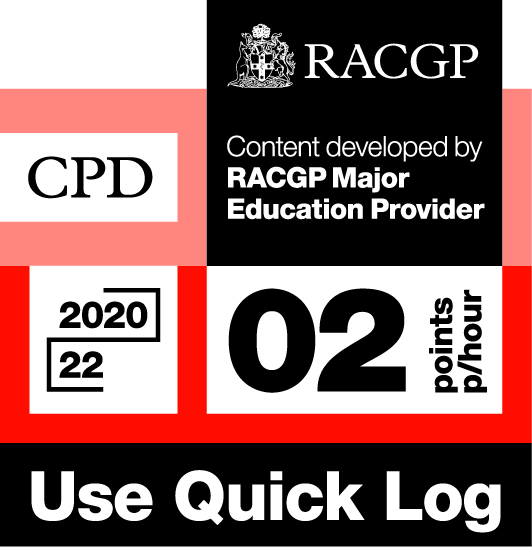 Log your own CPD by following these easy steps:
• Listen to this Healthed podcast
• Click on the Quick Log logo and follow the link to the RACGP website
• Login to your myCPD dashboard
• Click on the Quick Log function to log your points
• A 30 minute podcast earns 1 CPD point



Enjoy this content?
Each fortnight, Healthed hosts a free webcast featuring leading experts on important topics for healthcare professionals. Register for the upcoming webcast by clicking the button below.