Modern Management of Schizophrenia in Primary Care – Lecture
Description
In this Healthed lecture, Prof Malcolm Hopwood explains that as there is a wide and increasing range of antipsychotic agents, the choices made need to be integrated into a shared-care model. Conveying an understanding of side effects is very important. Management pathways will involve a range of expertise with the GP having a crucial role in diagnosis and follow up.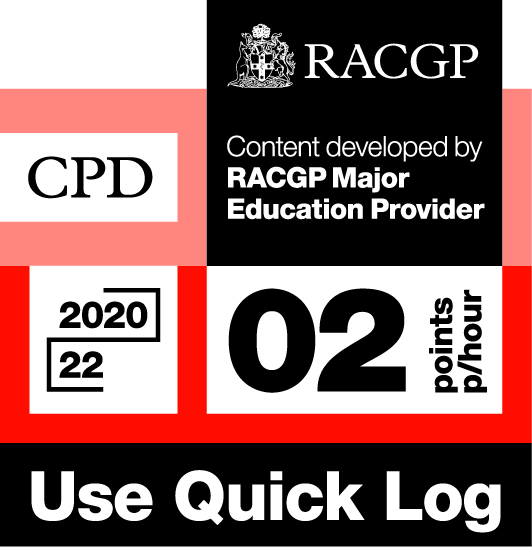 Log your own CPD by following these easy steps:
• Listen to this Healthed podcast
• Click on the Quick Log logo and follow the link to the RACGP website
• Login to your myCPD dashboard
• Click on the Quick Log function to log your points
• A 30 minute podcast earns 1 CPD point




Enjoy this content?
Each fortnight, Healthed hosts a free webcast featuring leading experts on important topics for healthcare professionals. Register for the upcoming webcast by clicking the button below.