Preconception Health Care – Lecture
Description
In this Healthed lecture, Prof Kirsten Black explains that the pre-pregnancy consultation provides a unique opportunity to highlight the importance of nutrition and lifestyle in achieving the best outcome for both the baby and the mother.
Most would-be pregnant women are aware of the importance of taking folic acid pre-conception to lower the risk of the child having a neural tube defect. But, as Professor Kirsten Black will explain, there are many more evidence-based interventions that can optimise a woman's chances of having a complication-free pregnancy and a healthy, thriving baby. All future mothers need to know about these.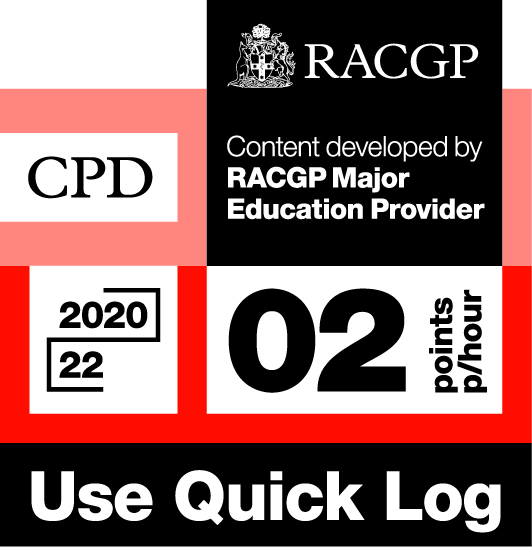 Log your own CPD by following these easy steps:
• Listen to this Healthed podcast
• Click on the Quick Log logo and follow the link to the RACGP website
• Login to your myCPD dashboard
• Click on the Quick Log function to log your points
• A 30 minute podcast earns 1 CPD point
Enjoy this content?
Each fortnight, Healthed hosts a free webcast featuring leading experts on important topics for healthcare professionals. Register for the upcoming webcast by clicking the button below.