Reprioritising Blood Pressure Control in Primary Care: A Call to Action – Lecture
Description
In this Healthed lecture, Professor Schutte will present the argument for why we need to reprioritise blood pressure control, the challenges we face in reducing the proportion of patients with uncontrolled hypertension and some solutions that have been shown to be effective in the primary care setting.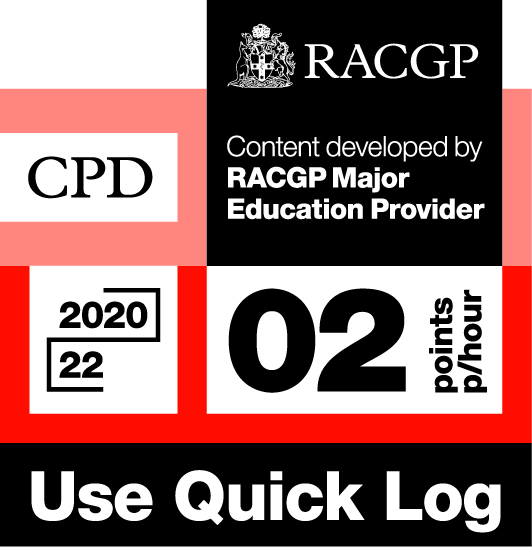 Log your own CPD by following these easy steps:
• Listen to this Healthed podcast
• Click on the Quick Log logo and follow the link to the RACGP website
• Login to your myCPD dashboard
• Click on the Quick Log function to log your points
• A 30 minute podcast earns 1 CPD point



Enjoy this content?
Each fortnight, Healthed hosts a free webcast featuring leading experts on important topics for healthcare professionals. Register for the upcoming webcast by clicking the button below.