The Clinical Takeaway: Rhinitis & Sinusitis – Practical tips, mythbusting, common questions
Description
In this episode:
– If there is only one podcast on rhinitis and sinusitis a GP must listen to, this is it
– Lots of tips and practical aids for more effective investigation, diagnosis and management
Host: Dr David Lim, GP and Medical Educator
Total time: 52 mins
Guest: Prof Richard Harvey, Rhinologist; Nose, Sinus & Rhinoplasty Surgeon

Recommended resources:
– Sinus Radiological Findings in General Asymptomatic Populations: A Systematic Review of Incidental Mucosal Changes
– Differences in the Intended Meaning of Congestion Between Patients and Clinicians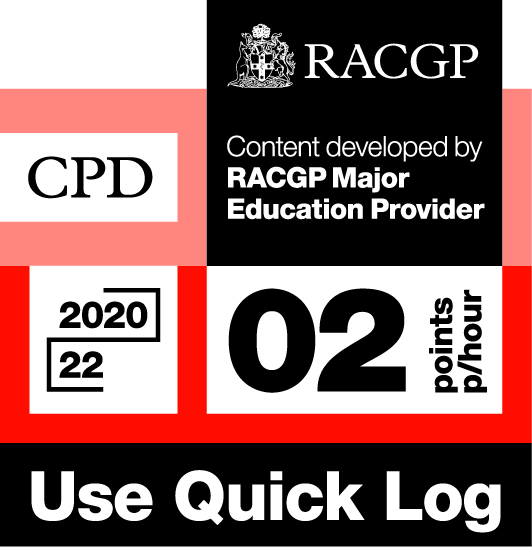 Log your own CPD by following these easy steps:
– Listen to 30 minutes of Healthed podcasts
– Click on the Quick Log logo and follow the link to the RACGP website
– Log in to your myCPD dashboard
– Click on the Quick Log function to log your points
– A 30 minute podcast earns 1 CPD point
Enjoy this content?
Each fortnight, Healthed hosts a free webcast featuring leading experts on important topics for healthcare professionals. Register for the upcoming webcast by clicking the button below.
Register for the free webcast