Role of Triple Therapy in Asthma – Lecture
Description
In this Healthed lecture, Prof Greg King provides a very practical approach to assessing a patient with chronic respiratory disease be it chronic asthma, COPD or both. He will outline how to determine the most appropriate treatment plan for each individual patient including developing a goal for each new therapy at the start, when to review, when to intensify or change treatment and, when, if suitable, to commence triple therapy.

Recommended resources:

– Subscribe to the Woolcock GP newsletter

– Woolcock Clinic Respiratory Referral Form

– Woolcock Peak Flow Chart

– Woolcock Lung Function Testing brochure

– Woolcock Clinic Respiratory Fact Sheets

– Guide to Triple Therapy Treatment

This educational activity was developed by Healthed at the request of and with funding from GSK.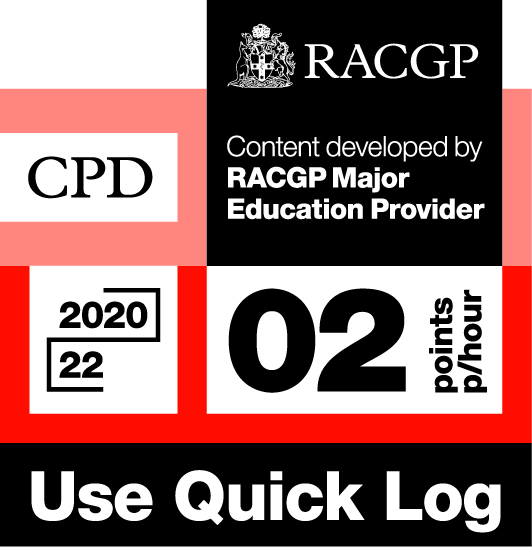 Log your own CPD by following these easy steps:
• Listen to this Healthed podcast
• Click on the Quick Log logo and follow the link to the RACGP website
• Login to your myCPD dashboard
• Click on the Quick Log function to log your points
• A 30 minute podcast earns 1 CPD point



Enjoy this content?
Each fortnight, Healthed hosts a free webcast featuring leading experts on important topics for healthcare professionals. Register for the upcoming webcast by clicking the button below.