Sleep and Depression – Lecture CPD 1 Point
Description
In this Healthed lecture, Dr Chris Blackwell addresses the common questions surrounding the treatment for sleep and depression, as he presents the latest evidence on the interplay between these two conditions and outlines a practical approach to their assessment and management.
Recommended resources:
Subscribe to Woolcock Institute of Medical Research's newsletter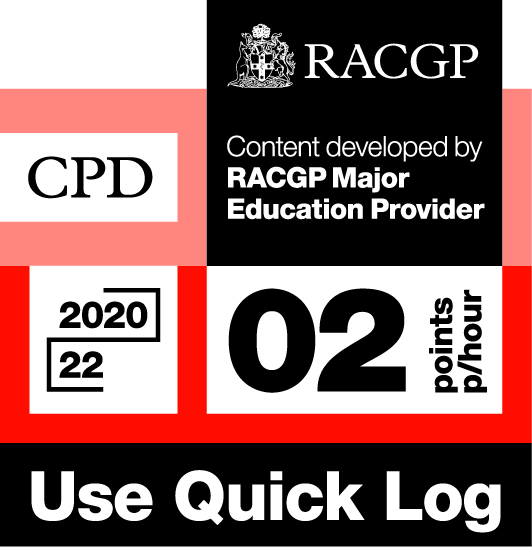 Log your own CPD by following these easy steps:
• Listen to this Healthed podcast
• Click on the Quick Log logo and follow the link to the RACGP website
• Login to your myCPD dashboard
• Click on the Quick Log function to log your points
• A 30 minute podcast earns 1 CPD point



Enjoy this content?
Each fortnight, Healthed hosts a free webcast featuring leading experts on important topics for healthcare professionals. Register for the upcoming webcast by clicking the button below.