Stroke Prevention and Management Update – Lecture
Description
In this Healthed lecture, Prof Bruce Campbell outlines the advances in acute stroke management, and the key factors involved in ensuring that patients access appropriate treatment in a timely fashion. In addition, Prof Campbell will give an update on best practice for stroke prevention including blood pressure targets, AF screening and, very importantly, the investigation and management of TIAs.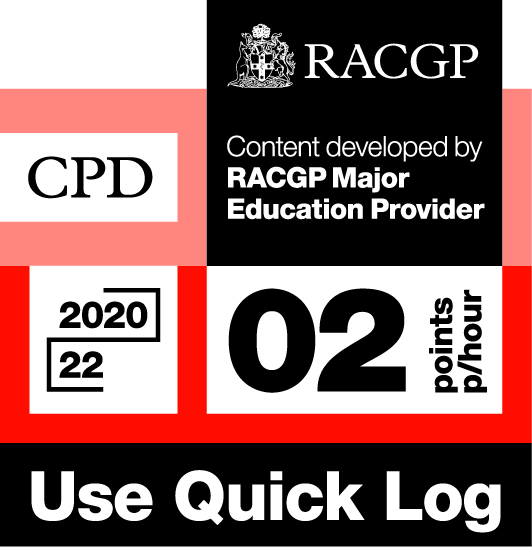 Log your own CPD by following these easy steps:
• Listen to this Healthed podcast
• Click on the Quick Log logo and follow the link to the RACGP website
• Login to your myCPD dashboard
• Click on the Quick Log function to log your points
• A 30 minute podcast earns 1 CPD point



Enjoy this content?
Each fortnight, Healthed hosts a free webcast featuring leading experts on important topics for healthcare professionals. Register for the upcoming webcast by clicking the button below.