Suicidality in Men – A Practical Approach to Understanding and Management – Lecture
Description
In this Healthed lecture, Clinical A/Prof David Horgan describes the screening and treatment for the commonest cause of death and injury under age 45 – suicide and attempted suicide.
InToughTimesText (https://intoughtimestext.org) is instantly available as a safety net to be used by family and friends as soon as suicide is mentioned, complementing your care.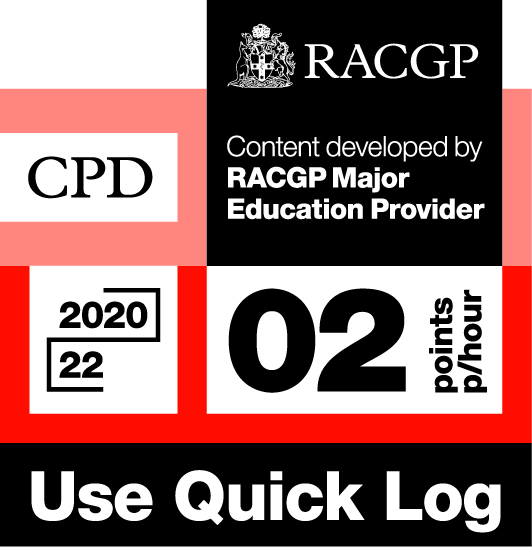 Log your own CPD by following these easy steps:
• Listen to this Healthed podcast
• Click on the Quick Log logo and follow the link to the RACGP website
• Login to your myCPD dashboard
• Click on the Quick Log function to log your points
• A 30 minute podcast earns 1 CPD point



Enjoy this content?
Each fortnight, Healthed hosts a free webcast featuring leading experts on important topics for healthcare professionals. Register for the upcoming webcast by clicking the button below.