The Clinical Takeaway: A practical approach to first, second and third line treatment
Description
In this episode:
– In the patient with newly diagnosed T2DM without micro or macrovascular complications, achieving good glycaemic control is important and this together with an eye to avoiding weight gain and hypoglycaemia will drive your choice of a second-line agent
– For those at very high risk of having or those who have existing vascular disease, choosing a disease-modifying agent is important
– We have to proactively avoid clinical inertia in our prescribing habits and become familiar with newer classes of agents and use them
– Dr Anita Sharma gives us a clear guide as to which agent is a better choice as second and third line in particular clinical scenarios
Host: Dr David Lim, GP and Medical Educator
Total time: 44 mins
Guest: Dr Anita Sharma, GP and Practice Principal; Platinum Medical Centre, Chermside, QLD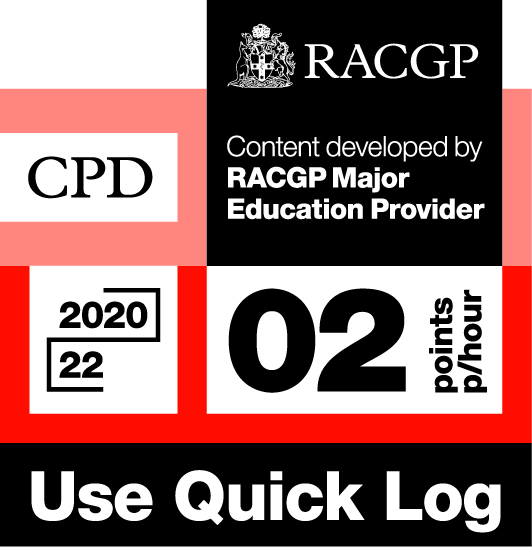 Log your own CPD by following these easy steps:
– Listen to 30 minutes of Healthed podcasts
– Click on the Quick Log logo and follow the link to the RACGP website
– Log in to your myCPD dashboard
– Click on the Quick Log function to log your points
– A 30 minute podcast earns 1 CPD point
Enjoy this content?
Each fortnight, Healthed hosts a free webcast featuring leading experts on important topics for healthcare professionals. Register for the upcoming webcast by clicking the button below.