The Clinical Takeaway: Lifestyle Modification and T2D
Description
In this episode:

– When it comes to lifestyle modification in the management of T2DM, dietary intervention is by far the most important
– We should question the dominance of carbohydrates in the diet of patients with T2DM as they represent the most important cause of postprandial hyperglycaemia
– The role of meat in the diet and debunking the demonisation of saturated fats lay the foundation of a very potent treatment for T2DM
Host: Dr David Lim, GP and Medical Educator
Total time: 54 mins
Guest: Dr Paul Mason, Sport & Exercise Medicine Specialist; Expert, Defeat Diabetes, Orthosports, Concord and Randwick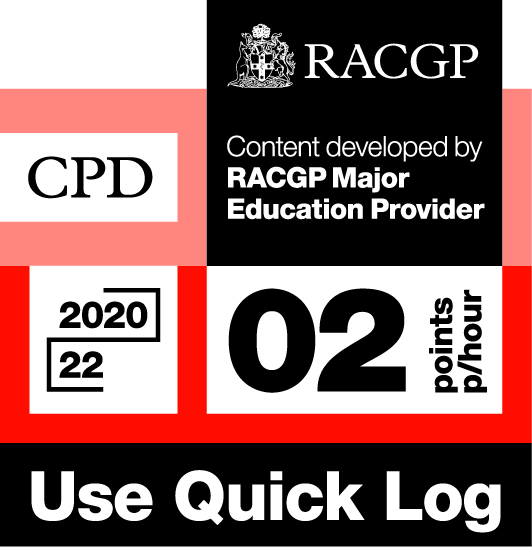 Log your own CPD by following these easy steps:
– Listen to 30 minutes of Healthed podcasts
– Click on the Quick Log logo and follow the link to the RACGP website
– Log in to your myCPD dashboard
– Click on the Quick Log function to log your points
– A 30 minute podcast earns 1 CPD point
Enjoy this content?
Each fortnight, Healthed hosts a free webcast featuring leading experts on important topics for healthcare professionals. Register for the upcoming webcast by clicking the button below.