The Clinical Takeaway: Epigenetic testing
Description
In this episode:
– The reality of epigenetic tests in general practice may not be that far away
– We need to fully understand the legal, ethical and moral issues that will arise
– Currently available commercial epigenetic tests are not regulated and do not provide counselling for those with adverse results
Host: Dr David Lim, GP and Medical Educator
Total time: 33 mins
Guest: Prof Jeffrey Craig, Professor in Epigenetics and Cell Biology; Medical Sciences Lecturer, School of Medicine, Deakin University
Recommended Resources:
Genetic testing, BMJ Practice Pointer 'Direct-to-consumer genetic testing'
GENIOZ Study community resources
Epigenetic testing explainer: what is epigenetics?
Gauge Your Age: Epigenetics and the Future of Medicine
Opinion: Direct-to-consumer epigenetic tests are not getting enough scrutiny
Telomere Testing: Science or Snake Oil?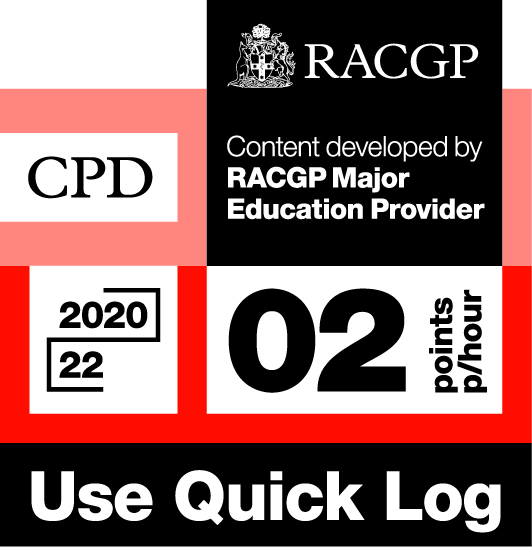 Log your own CPD by following these easy steps:
– Listen to 30 minutes of Healthed podcasts
– Click on the Quick Log logo and follow the link to the RACGP website
– Log in to your myCPD dashboard
– Click on the Quick Log function to log your points
– A 30 minute podcast earns 1 CPD point
Enjoy this content?
Each fortnight, Healthed hosts a free webcast featuring leading experts on important topics for healthcare professionals. Register for the upcoming webcast by clicking the button below.