The Clinical Takeaway: Inhaler Devices – Strategies for better technique, compliance and adherence
Description
In this episode:
– Triple therapy for asthma has efficacy and safety benefits but consider carefully before making the switch
– It is essential to exclude patient barriers such as technique and adherence before concluding that the medication regime needs to be intensified
– GPs are best placed to work through the complex issues with our patients
Host: Dr David Lim, GP and Medical Educator
Total time: 38 mins
Guest: Prof Sinthia Bosnic-Anticevich, Medical Researcher and Respiratory Pharmacist
Recommended resources:
– Identifying patients at risk of poor asthma outcomes specifically associated with inhaler technique
– Addressing Nonadherence in Real Life – The Importance of an Evidence-Based Pragmatic Approach
– Subscribe to the Woolcock GP newsletter
– Woolcock Clinic Respiratory Referral Form
– Woolcock Respiratory Service brochure
– Woolcock Lung Function Testing brochure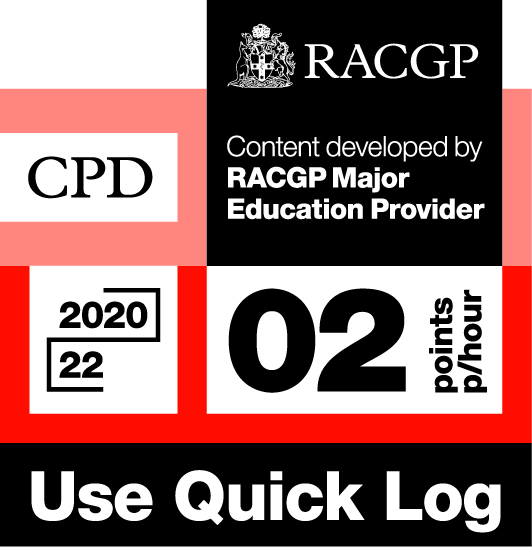 Log your own CPD by following these easy steps:
– Listen to 30 minutes of Healthed podcasts
– Click on the Quick Log logo and follow the link to the RACGP website
– Log in to your myCPD dashboard
– Click on the Quick Log function to log your points
– A 30 minute podcast earns 1 CPD point
Enjoy this content?
Each fortnight, Healthed hosts a free webcast featuring leading experts on important topics for healthcare professionals. Register for the upcoming webcast by clicking the button below.
Register for the free webcast