The Clinical Takeaway: Iron deficiency in patients with comorbidities
Description
In this episode:
– Oral iron absorption in patients with chronic inflammatory conditions is very poor
– Oncology patients are often iron deficient, but seldom treated
– Heart failure patients will benefit greatly from IV iron if deficient
– Diagnosing functional iron deficiency without anaemia is easy: normal CRP, Ferritin 100 and a Transferrin saturation less than 20%
Host: Dr David Lim, GP and Medical Educator
Total time: 49 mins
Guest: Dr Patrick Coleman, Nephrologist and General Medicine Specialist; Northern Beaches Hospital, Frenchs Forest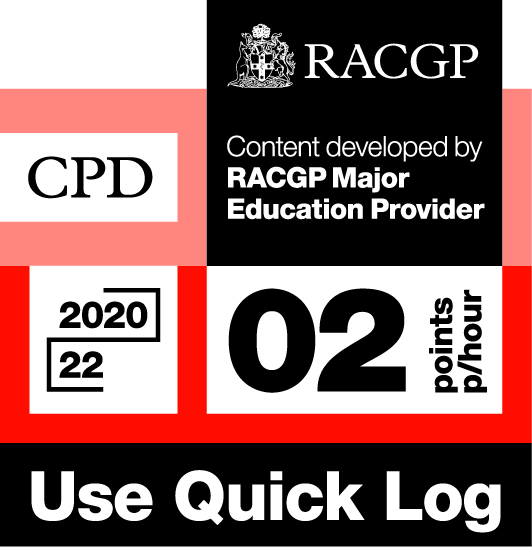 Log your own CPD by following these easy steps:
– Listen to 30 minutes of Healthed podcasts
– Click on the Quick Log logo and follow the link to the RACGP website
– Log in to your myCPD dashboard
– Click on the Quick Log function to log your points
– A 30 minute podcast earns 1 CPD point
Enjoy this content?
Each fortnight, Healthed hosts a free webcast featuring leading experts on important topics for healthcare professionals. Register for the upcoming webcast by clicking the button below.