The Clinical Takeaway: Management of COPD exacerbations
Description
In this episode:

– Treat exacerbations early, use antibiotics if you suspect an infection, add prednisolone to shorten the duration of exacerbation
– Preventing exacerbations, regular exercise, vaccinations… Flu, pneumococcal, SARS COV 2
– Medications: inhaled LAMA or/and LABA. Better in combination, add ICS if there is co-existing asthma or to reduce exacerbations in patients on LAMA + LABA
– For those recently hospitalised for COPD exacerbation, ensure you send to a cardiologist for full cardiac workup to exclude heart failure, ischaemia and arrhythmia
Host: Dr David Lim, GP and Medical Educator
Total time: 27 mins
Guest: Dr Christopher Worsnop, Respiratory & Sleep Physician, Austin Hospital, Melbourne; Fellow, The Royal Australasian College of Physicians; Fellow, The American College of Chest Physicians
This educational activity was developed by Healthed at the request of Astrazeneca Respiratory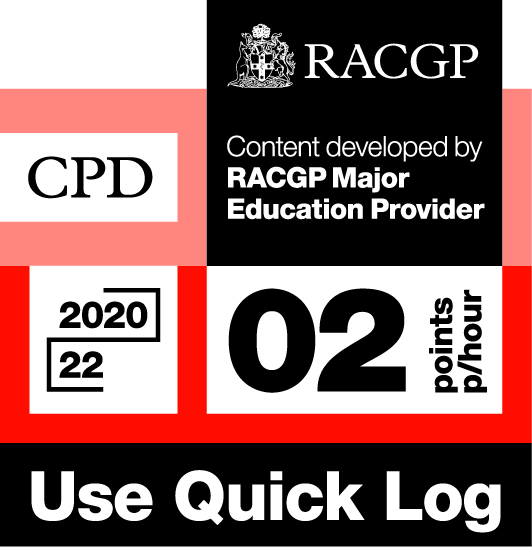 Log your own CPD by following these easy steps:
– Listen to 30 minutes of Healthed podcasts
– Click on the Quick Log logo and follow the link to the RACGP website
– Log in to your myCPD dashboard
– Click on the Quick Log function to log your points
– A 30 minute podcast earns 1 CPD point
Enjoy this content?
Each fortnight, Healthed hosts a free webcast featuring leading experts on important topics for healthcare professionals. Register for the upcoming webcast by clicking the button below.
Register for the free webcast