The Clinical Takeaway: Myasthenia Gravis is on the rise
Description
In this episode:

– Whilst rare, Myasthenia Gravis incidence has increased 3-fold since the 1950s
– Suspect if a patient presents with asymmetric ptosis, complex Ophthalmoplegia without single cranial nerve involvement in the setting of true fatiguing weakness
– Learn about a simple examination and test to perform and the blood tests to be done and when a CT chest is indicated
– Referral and treatment goal
Host: Dr David Lim, GP and Medical Educator
Total time: 46 mins
Guest: Dr Fiona Chan, Neurologist; Inner West Neurology and Concord Hospital, NSW
Recommended Resource:
– Australian Myasthenic Association in NSW Inc
– Myasthenia Gravis Association of QLD Inc.
– Myasthenia Alliance
This is a more in-depth read for clinicians who may be interested because not every medication is absolutely contraindicated in MG and for the most part can be used in sensible settings with adequate monitoring over the coming weeks after prescription:
– Medications and Myasthenia Gravis (A Reference for Health Care Professionals)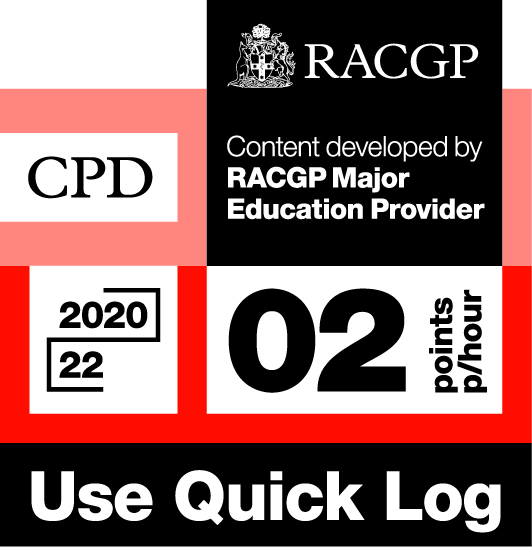 Log your own CPD by following these easy steps:
– Listen to 30 minutes of Healthed podcasts
– Click on the Quick Log logo and follow the link to the RACGP website
– Log in to your myCPD dashboard
– Click on the Quick Log function to log your points
– A 30 minute podcast earns 1 CPD point
Enjoy this content?
Each fortnight, Healthed hosts a free webcast featuring leading experts on important topics for healthcare professionals. Register for the upcoming webcast by clicking the button below.
Register for the free webcast