The Clinical Takeaway: Non-insulin Injectables for T2D
Description
In this episode:
    
– GLP1 agonists are a very important management option – GPs who have not yet used this class of medications should learn more and start
– They are potent in lowering blood glucose levels, weight, is given once a week and have non glycaemic cardiovascular benefits
– There are few contraindications and can be used in patients with very low eGFR
– GLP1 agonists can be used as second line after metformin, third line and some can also be used with insulin
Host: Dr David Lim, GP and Medical Educator
Total time: 38 mins
Guest: A/Prof Neale Cohen, Endocrinologist; Director of Clinical Diabetes, the Baker Heart and Diabetes Institute, Melbourne
 
 
Log your own CPD by following these easy steps:
– Listen to 30 minutes of Healthed podcasts
– Click on the Quick Log logo and follow the link to the RACGP website
– Log in to your myCPD dashboard
– Click on the Quick Log function to log your points
– A 30 minute podcast earns 1 CPD point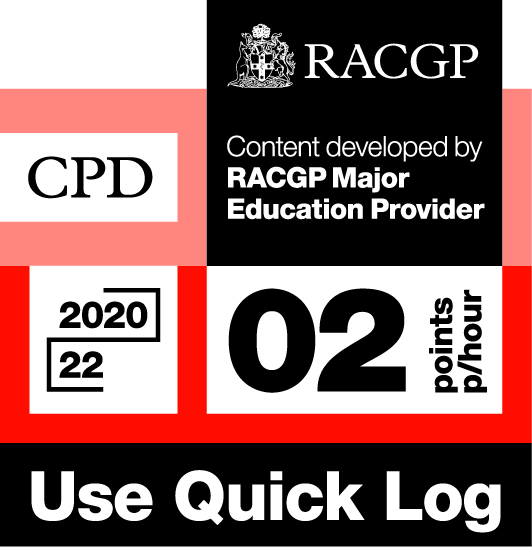 Enjoy this content?
Each fortnight, Healthed hosts a free webcast featuring leading experts on important topics for healthcare professionals. Register for the upcoming webcast by clicking the button below.