The Clinical Takeaway: Severe COPD – O2, surgery, devices
Description
In this episode:
– The current indications and contraindications for home oxygen therapy/long term domiciliary oxygen therapy
– When to think about more invasive treatments – The criteria behind identifying patients for lung reduction surgery
Host: Dr David Lim, GP and Medical Educator
Total time: 36 mins
Guest: Prof Gregory King, Respiratory Physician and Clinician-Researcher
Recommended resources:
– Subscribe to the Woolcock GP newsletter
– Woolcock Lung Function Testing brochure
– Woolcock Clinic Respiratory Referral Form
This educational activity was developed by Healthed at the request of Astrazeneca Respiratory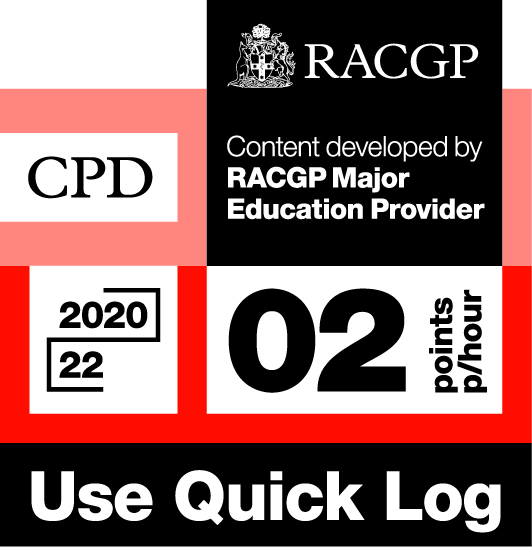 Log your own CPD by following these easy steps:
– Listen to 30 minutes of Healthed podcasts
– Click on the Quick Log logo and follow the link to the RACGP website
– Log in to your myCPD dashboard
– Click on the Quick Log function to log your points
– A 30 minute podcast earns 1 CPD point
Enjoy this content?
Each fortnight, Healthed hosts a free webcast featuring leading experts on important topics for healthcare professionals. Register for the upcoming webcast by clicking the button below.
Register for the free webcast