The Clinical Takeaway: Optimal biopsy for skin lesion
Description
In this episode:
– Knowing when to use a punch or partial biopsy, and knowing how to perform these procedures well is crucial
– GPs should avoid a wide excision without performing the sentinel node calculation, as it will make referral for further treatment more complex for the specialist
– It is ok for the patients to wait 4-6 weeks for definite surgery
Host: Dr David Lim, GP and Medical Educator
Total time: 36 mins
Guest: A/Prof Robyn Saw, Surgical Oncologist & General Surgeon; Melanoma Institute Australia; Royal Prince Alfred Hospital; Associate Professor in Surgery, The University of Sydney
Recommended resources:
– Melanoma Education Portal
– Melanoma Risk Assessment Tool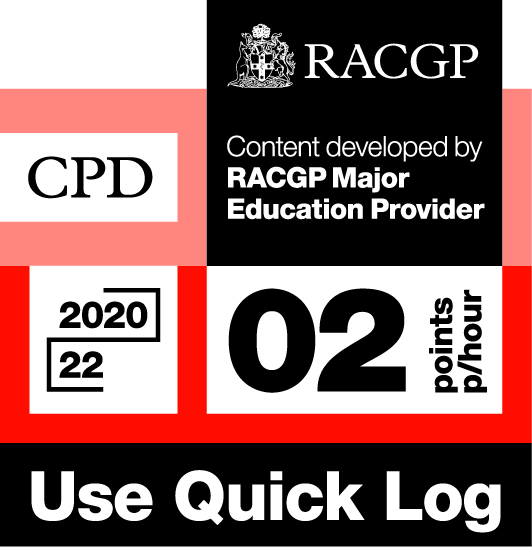 Log your own CPD by following these easy steps:
– Listen to 30 minutes of Healthed podcasts
– Click on the Quick Log logo and follow the link to the RACGP website
– Log in to your myCPD dashboard
– Click on the Quick Log function to log your points
– A 30 minute podcast earns 1 CPD point
Enjoy this content?
Each fortnight, Healthed hosts a free webcast featuring leading experts on important topics for healthcare professionals. Register for the upcoming webcast by clicking the button below.