The Clinical Takeaway: Oral prednisone, asthma and osteoporosis risk
Description
In this episode:
– If needed, oral prednisone should still be used but do so judiciously and keep in mind that the risk of osteoporosis is directly linked to cumulative lifetime doses of oral steroid
– If a patient has more than 1 or 2 exacerbations per year requiring oral steroids, they should be referred for consideration of a biologic agent such as Dupilimab
– Nobody should be on regular oral steroids without being assessed for eligibility for the use of biologics
Host: Dr David Lim, GP and Medical Educator
Total time: 28 mins
Guest: Prof Peter Wark, Respiratory and Sleep Medicine Physician; Conjoint Professor, School of Medicine and Public Health, University of Newcastle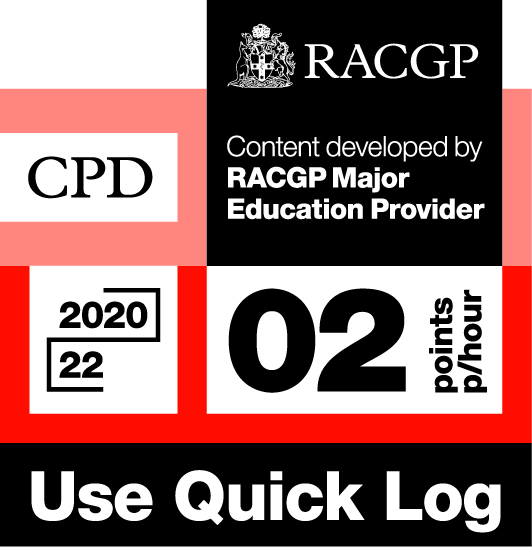 Log your own CPD by following these easy steps:
– Listen to 30 minutes of Healthed podcasts
– Click on the Quick Log logo and follow the link to the RACGP website
– Log in to your myCPD dashboard
– Click on the Quick Log function to log your points
– A 30 minute podcast earns 1 CPD point
Enjoy this content?
Each fortnight, Healthed hosts a free webcast featuring leading experts on important topics for healthcare professionals. Register for the upcoming webcast by clicking the button below.