The Clinical Takeaway: Pertussis vaccination is unfunded but still important
Description
In this episode:

– With the covid vaccinations taking centre stage many vaccines have been overlooked particularly the privately funded ones.
– GPs can build pertussis reminders into our workflow in templates for care plans, ante natal shared care, age-related check-ups, for the high-risk groups of patients, travellers and into our recall systems.
– You can improve pertussis vaccination rates by having the vaccine on hand and offering it opportunistically
– Patients respond well to GP recommendations for vaccinations, so we just need to specifically advise and offer pertussis vaccination
Host: Dr David Lim, GP and Medical Educator
Total time: 24 mins
Guest: Dr Lisa Beecham, General Practitioner; Director, Immunisation Committee, Gold Coast Primary Health Network
Recommended Resource:

This educational activity was developed by Healthed at the request of and with funding from GSK.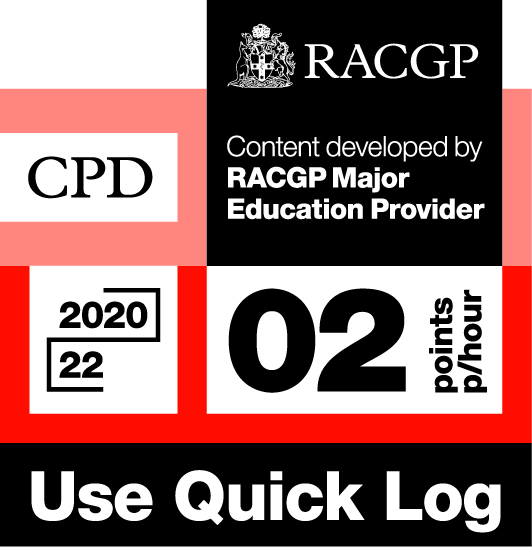 Log your own CPD by following these easy steps:
– Listen to 30 minutes of Healthed podcasts
– Click on the Quick Log logo and follow the link to the RACGP website
– Log in to your myCPD dashboard
– Click on the Quick Log function to log your points
– A 30 minute podcast earns 1 CPD point
Enjoy this content?
Each fortnight, Healthed hosts a free webcast featuring leading experts on important topics for healthcare professionals. Register for the upcoming webcast by clicking the button below.
Register for the free webcast