The Clinical Takeaway: Psychedelics – A game changer for mental health?
Description
In this episode:

– While evidence for effectiveness in managing mental health disorders is growing, it is resource-intensive and must involve trained psychotherapists in a specialised setup and follow up
– There is a lot of misinformation and stigma regarding psychedelics which unfairly penalises those patients with treatment-resistant disorders
Host: Dr David Lim, GP and Medical Educator
Total time: 46 mins
Guest: Dr Prash Puspanathan, General Practitioner; Neuropsychiatry Fellow, The Alfred Hospital Melbourne; Advisory board, Mind Medicine Australia and The Australian Psychedelic Society




Upcoming Oral Contraception Masterclass

Tuesday 28th September (7-9:30pm AEST, 6:30-9pm ACDT 5-7:30pm)

Advanced Prescribing, Common Questions, and Curly Cases
Expert Panel Facilitated by Dr Terri Foran, Panelist: A/Prof Deborah Bateson, Prof Rod Baber, and Dr Elina Safro

Part 1 – Physiology and Pharmacology of Oral Contraception
Part 2 – Basic and Intermediate Prescription of Oral Contraception
Dr Terri Foran, Sexual Health Physician; Conjoint Senior Lecturer, School of Women's and Children's Health, UNSW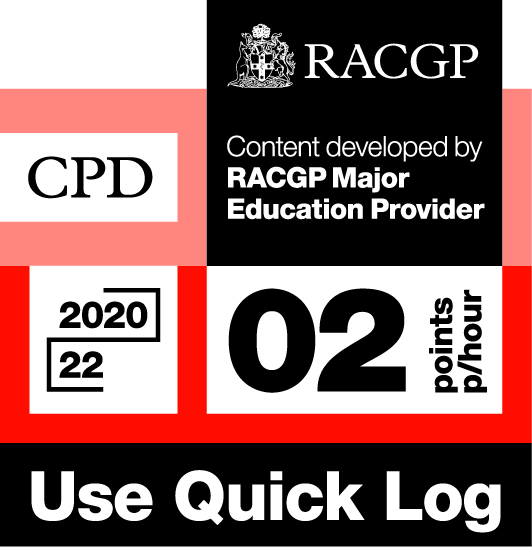 Log your own CPD by following these easy steps:
– Listen to 30 minutes of Healthed podcasts
– Click on the Quick Log logo and follow the link to the RACGP website
– Log in to your myCPD dashboard
– Click on the Quick Log function to log your points
– A 30 minute podcast earns 1 CPD point
Enjoy this content?
Each fortnight, Healthed hosts a free webcast featuring leading experts on important topics for healthcare professionals. Register for the upcoming webcast by clicking the button below.