The Clinical Takeaway: Pumps and patches in management of diabetes
Description
In this episode:

– Managing T1DM is extremely difficult
– Patients wearing insulin pumps should be asked if they have a current emergency plan in case the pump breaks down, and fresh supplies of insulin pens
– Continuous glucose monitoring tips: first fix the lows, help patients understand and identify causes for the highs and ensure the tube is not blocked and is re-sited every three days
Host: Dr David Lim, GP and Medical Educator
Total time: 35 mins
Guest: A/Prof Neale Cohen, Endocrinologist; Director of Clinical Diabetes, the Baker Heart and Diabetes Institute, Melbourne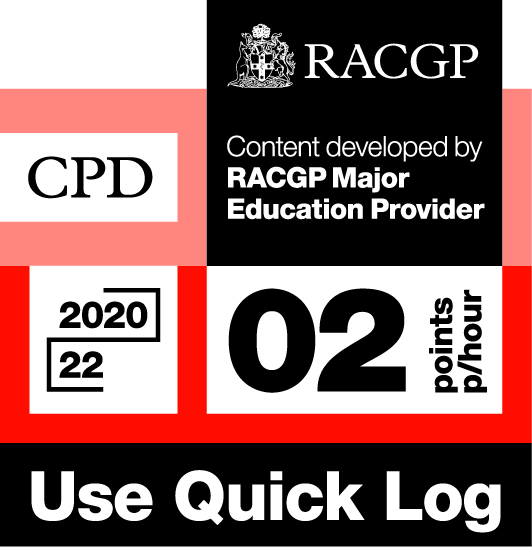 Log your own CPD by following these easy steps:
– Listen to 30 minutes of Healthed podcasts
– Click on the Quick Log logo and follow the link to the RACGP website
– Log in to your myCPD dashboard
– Click on the Quick Log function to log your points
– A 30 minute podcast earns 1 CPD point
Enjoy this content?
Each fortnight, Healthed hosts a free webcast featuring leading experts on important topics for healthcare professionals. Register for the upcoming webcast by clicking the button below.