The Clinical Takeaway: Sleep and shift work
Description
In this episode:

– GPs need to know if patients are doing shift work as there are multiple adverse impacts upon their health
– Know how to assess and manage this group of workers who, in many ways, sacrifice themselves in social, family and health areas so that the world as we know it will function the way we expect it to
Host: Dr David Lim, GP and Medical Educator
Total time: 41 mins
Guest: Dr Shantha Rajaratnam, Director of Research Translation (Industry Engagement) & Program Lead for Sleep, The Monash Institute of Cognitive and Clinical Neurosciences; Deputy Head, The Monash School of Psychological Sciences; Chair, The Monash Sleep Network; Past President, Australasian Sleep Association

Recommended Resources:
– Sleep loss and circadian disruption in shift work: health burden and management
– Sleep Health Foundation fact sheets on sleep for patients
– Australasian Sleep Association Educational materials for health professionals
– workalert.org
– alertnesscrc.com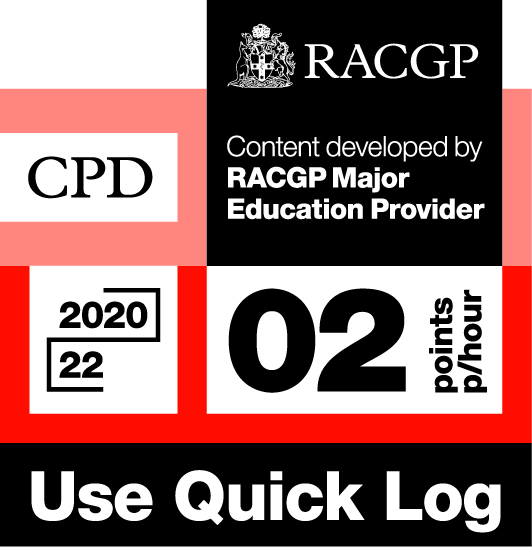 Log your own CPD by following these easy steps:
– Listen to 30 minutes of Healthed podcasts
– Click on the Quick Log logo and follow the link to the RACGP website
– Log in to your myCPD dashboard
– Click on the Quick Log function to log your points
– A 30 minute podcast earns 1 CPD point
Enjoy this content?
Each fortnight, Healthed hosts a free webcast featuring leading experts on important topics for healthcare professionals. Register for the upcoming webcast by clicking the button below.