The Clinical Takeaway: Smoking cessation
Description
In this episode:
– Vaping – there is no safety data currently available
– Young people are accessing disposable devices through illegal channels
– There are two aspects to address in the addiction – nicotine dependency and the more complex psychosocial environment
– Abandoning professional support and pharmacotherapy too early is one of the biggest causes of failure
Host: Dr David Lim, GP and Medical Educator
Total time: 40 mins
Guest: Prof Nicholas Zwar, Primary Health Care Teacher and Researcher
Recommended resources: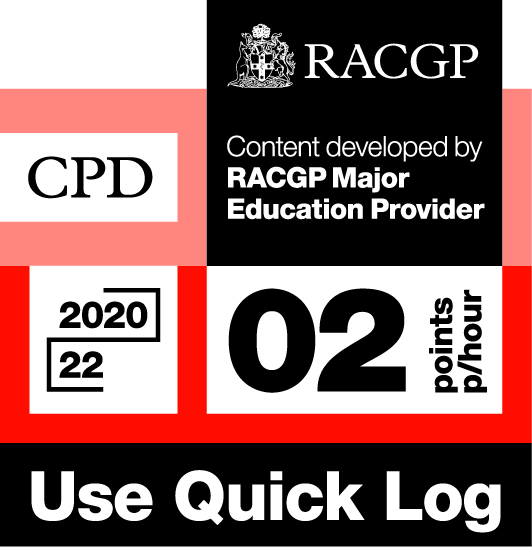 Log your own CPD by following these easy steps:
– Listen to 30 minutes of Healthed podcasts
– Click on the Quick Log logo and follow the link to the RACGP website
– Log in to your myCPD dashboard
– Click on the Quick Log function to log your points
– A 30 minute podcast earns 1 CPD point
Enjoy this content?
Each fortnight, Healthed hosts a free webcast featuring leading experts on important topics for healthcare professionals. Register for the upcoming webcast by clicking the button below.
Register for the free webcast