The Clinical Takeaway: T2D and the heart
Description
In this episode:

– In this era of SGLT2 inhibitors and GLP1 agonists, we need to initiate these therapies early because of their cardioprotective and renoprotective (for SGLT2I) benefits
– The incidence of heart failure, silent ischaemia and arrhythmias are higher in patients with T2DM and GPs need a high index of suspicion to identify, diagnose and treat these
Host: Dr David Lim, GP and Medical Educator
Total time: 27 mins
Guest: A/Prof Neale Cohen, Endocrinologist; Director of Clinical Diabetes, the Baker Heart and Diabetes Institute, Melbourne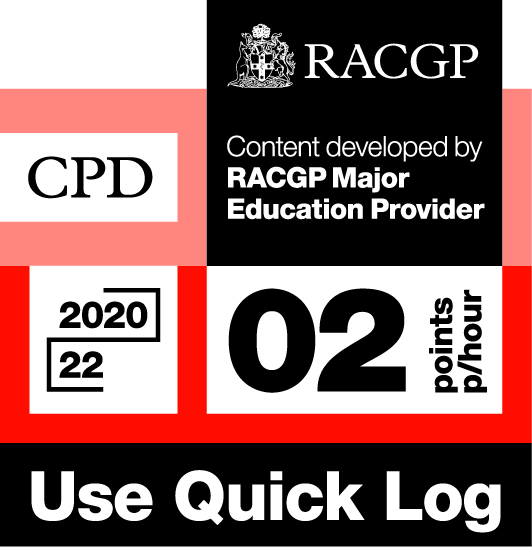 Log your own CPD by following these easy steps:
– Listen to 30 minutes of Healthed podcasts
– Click on the Quick Log logo and follow the link to the RACGP website
– Log in to your myCPD dashboard
– Click on the Quick Log function to log your points
– A 30 minute podcast earns 1 CPD point
Enjoy this content?
Each fortnight, Healthed hosts a free webcast featuring leading experts on important topics for healthcare professionals. Register for the upcoming webcast by clicking the button below.