The Clinical Takeaway: Thyroid medication – Practical, relevant and important tips for GP
Description
In this episode:
– There are four formulations of thyroxine available – understand the differences and the practical implications
– How to initiate thyroxine in the elderly, the newly pregnant woman and an otherwise healthy young adult
– How to monitor progress
– Pregnant women taking thyroxine,
– Excluding subclinical hypothyroidism in pregnancy is critical
Host: Dr David Lim, GP and Medical Educator
Total time: 43 mins
Guest: Prof Creswell Eastman, Endocrinologist; Clinical Professor of Medicine
Recommended resource:
– The Thyroid Foundation
– Thyroid Disease Manager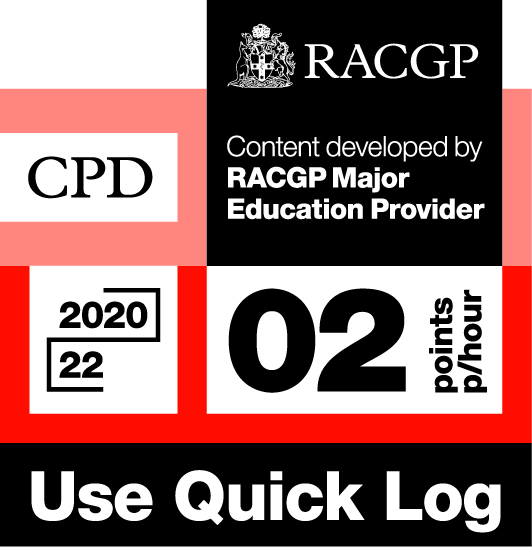 Log your own CPD by following these easy steps:
– Listen to 30 minutes of Healthed podcasts
– Click on the Quick Log logo and follow the link to the RACGP website
– Log in to your myCPD dashboard
– Click on the Quick Log function to log your points
– A 30 minute podcast earns 1 CPD point
Enjoy this content?
Each fortnight, Healthed hosts a free webcast featuring leading experts on important topics for healthcare professionals. Register for the upcoming webcast by clicking the button below.
Register for the free webcast