The Clinical Takeaway: What is the role of the neuropsychologist in primary care?
Description
In this episode:
– Neuropsychologists specialise in evaluating conditions affecting the brain
– They help GPs and the patient to understand how brain injury impacts cognition, emotion and behaviour
– Neuropsychologists are helpful to advise on optimal management of the impairment including issues such as maintaining independence and maximising their participation in important social and related aspects of their lives
Host: Dr David Lim, GP and Medical Educator
Total time: 41 mins
Guest: Dr Dana Wong, Clinical Neuropsychologist; Associate Professor, School of Psychology and Public Health, La Trobe University

Recommended Resources:
– Australian Psychological Society – Clinical neuropsychologists
– What is a Neuropsychological Assessment
– Neuropsychology Vs Cognitive Screens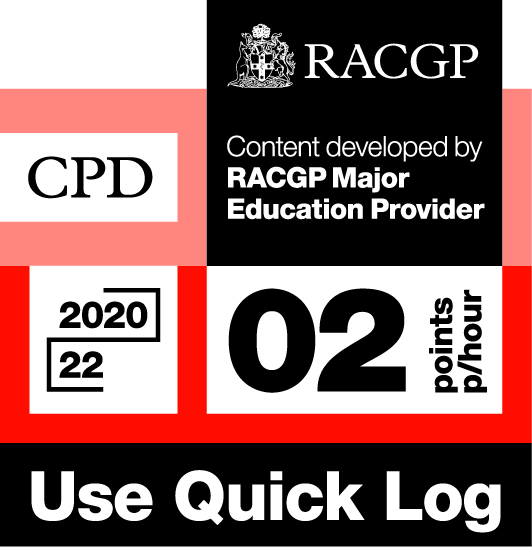 Log your own CPD by following these easy steps:
– Listen to 30 minutes of Healthed podcasts
– Click on the Quick Log logo and follow the link to the RACGP website
– Log in to your myCPD dashboard
– Click on the Quick Log function to log your points
– A 30 minute podcast earns 1 CPD point
Enjoy this content?
Each fortnight, Healthed hosts a free webcast featuring leading experts on important topics for healthcare professionals. Register for the upcoming webcast by clicking the button below.